All right, I just posted my first two sales from my Apple Dainty Shop :D Super super exciting to actually sell things I make!
Speaking of making things, it's about time I took off the jewelry cap and put back on the drawing cap. I finished pencilling the first illustration from my Oracle Deck today. Hopefully I can go home and ink it tonight without too much interruption (or distraction), and maybe even sketch out a decent composition for the next card.
Here's the last batch of bunny jewelry and an artist's trading card (sawed from brass) that I finished two days ago, and the necklaces are now up for sale in my shop: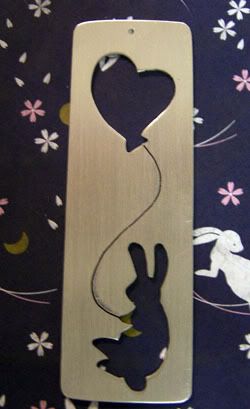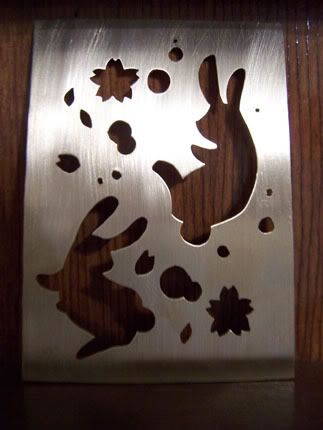 I do so love bunnies! But I think that's all the bunnies I have left in me. I DO have two more kitty necklaces planned, and an aries-sign necklaces for my friend for Christmas. Whew! What a crazy busy holiday season this has been.